Mens Sana Research Foundation (MSRF) Publishes The Mens Sana Monographs [Along with Medknow (Wolters Kluwer- Health.)].
About Mens Sana Monographs
The Mens Sana Monographs
attempt to give in-depth understanding of Psychiatric /Biomedical/Psychological/ Philosophical consequences of social disorders / issues and current events, written in an easy to read format, avoiding technical jargon as far as possible, but based on evidence and research studies. Every monograph is to be followed by enlightened discussion on the issues raised by interested readers / scholars. You may forward your views /comments to the editors for incorporation, which may be suitably modified wherever necessary.
The Mens Sana Monographs provide a wide platform for serious discussion by psychiatrists, other medical researchers and clinicians, social scientists, philosophers, psychologists, sociologists and other thinkers interested in exploring medical/social issues with scientific rigour.
Find Mens Sana Monographs at PubMed
Editors, Mens Sana Monographs [2003- ]
Ajai R. Singh M.D.
Psychiatrist and
Editor, Mens Sana Monographs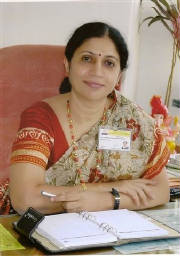 Shakuntala A. Singh, M.A., Ph.D.
Deputy Editor, Mens Sana Monographs,
Also Principal, Prof and Head, Department of Philosophy, Joshi- Bedekar College, Thane, Maharashtra, India.
Bio Dr. Shakuntala A. Singh Ph.D.
Mens Sana Monographs released at International Meets
MSM Release Int Conf SAARC Psychiat Fed, Dec 2005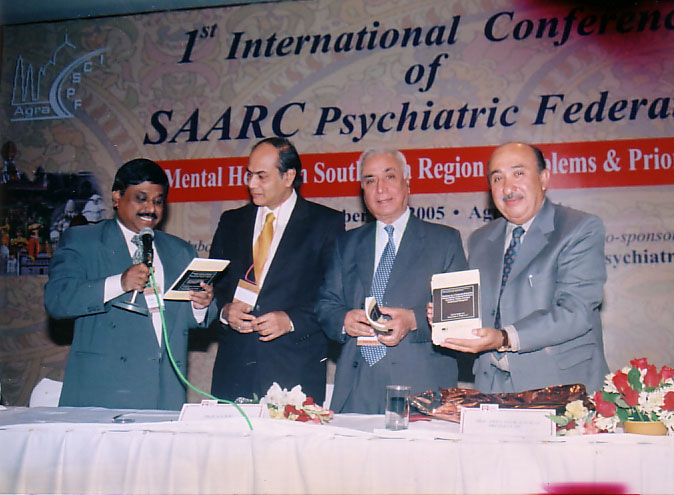 Seen (L-R) : S. Nambi (Pres IPS) , Ajai Singh (Ed. MSM), Hon. N.N.Wig, Abdul Achakzai (Pres SPF)
MSM 2005-6 Released at Ist International Conference of SAARC Psychiatric Federation Dec 2005. Title: Medicine as a corporate enterprise, patient welfare centered profession, or patient welfare centered professional enterprise?
MSM 2010 Release at Int Seminar Mind Brain Consc,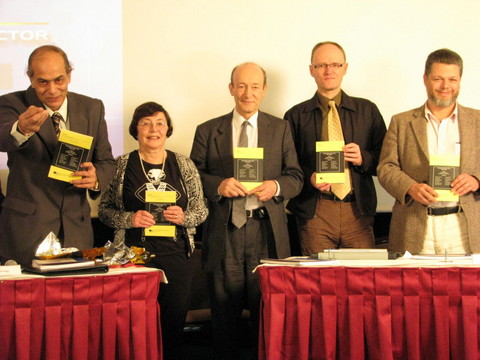 Ajai Singh, Nancy Andreasen, Bill Fulford, Christian Perring, Alfredo Periera Jr.
MSM 2010 Released at Int Seminar on Mind, Brain and Consciousness, Jan 2010, JB College Campus, Thane, Maharashtra, India. Title: Psychopharmacology today.